Enhance productivity, reduce time and labor
Transformative Agricultural Farming Equipment
Enhance productivity, reduce time and labor
Transformative Agricultural Farming Equipment
We Make Efficiency Simple For Your Ag Farming Operation
Tell us about your needs and goals.
We help find the solution that's right for you.
We provide a quote with purchasing and shipping details.
Purchase your machinery and revolutionize your operation!
Why Work With Harvest Pro Mfg?
With over 3 generations of experience in the manufacturing and produce industries, Harvest Pro Mfg has the experience and ingenuity to take your operation to the next level!
Available in 18 or 24 foot lengths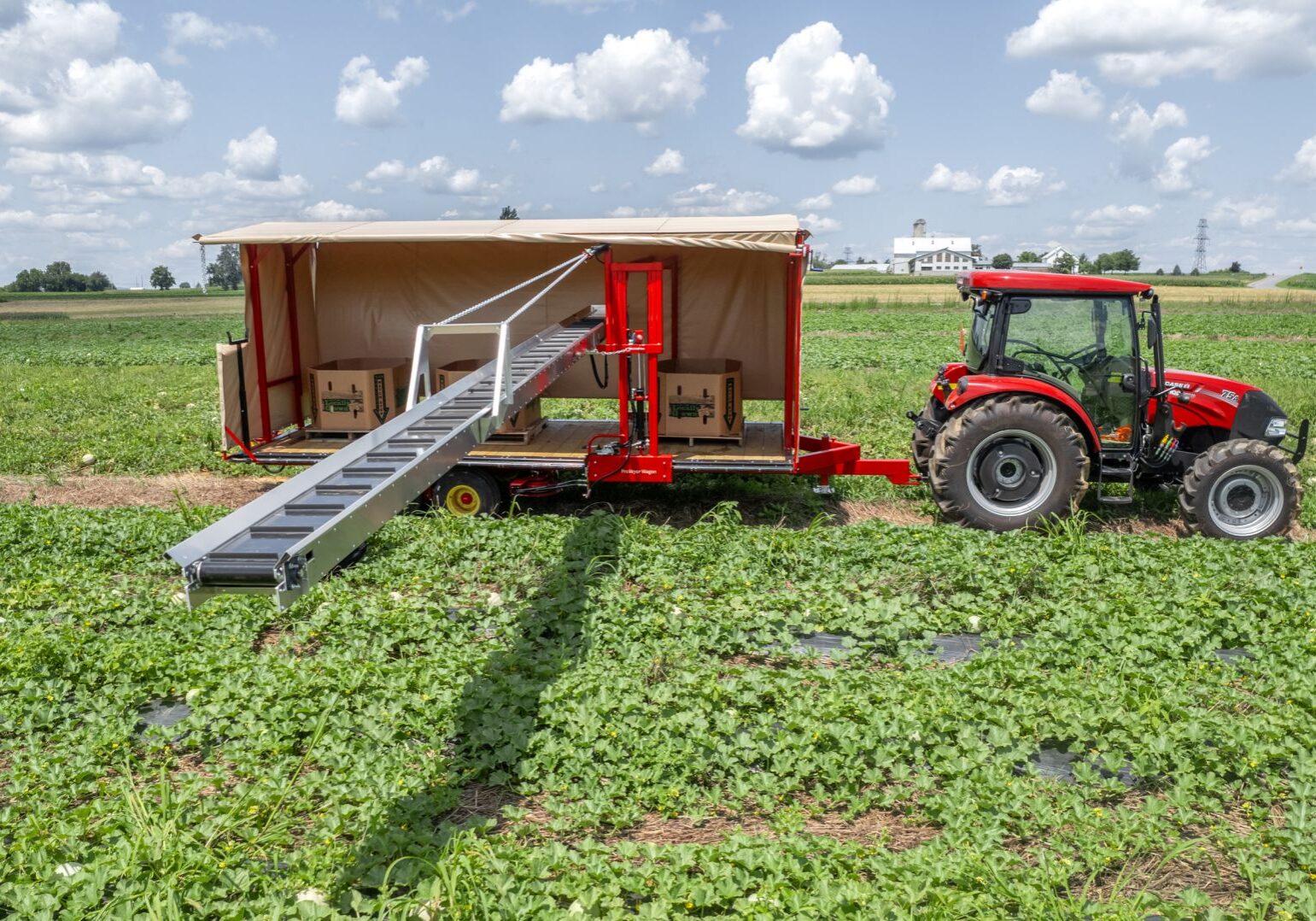 8-ton Stoltzfus wagon gear
Optional metal sides or canvas color
Adjustable conveyor height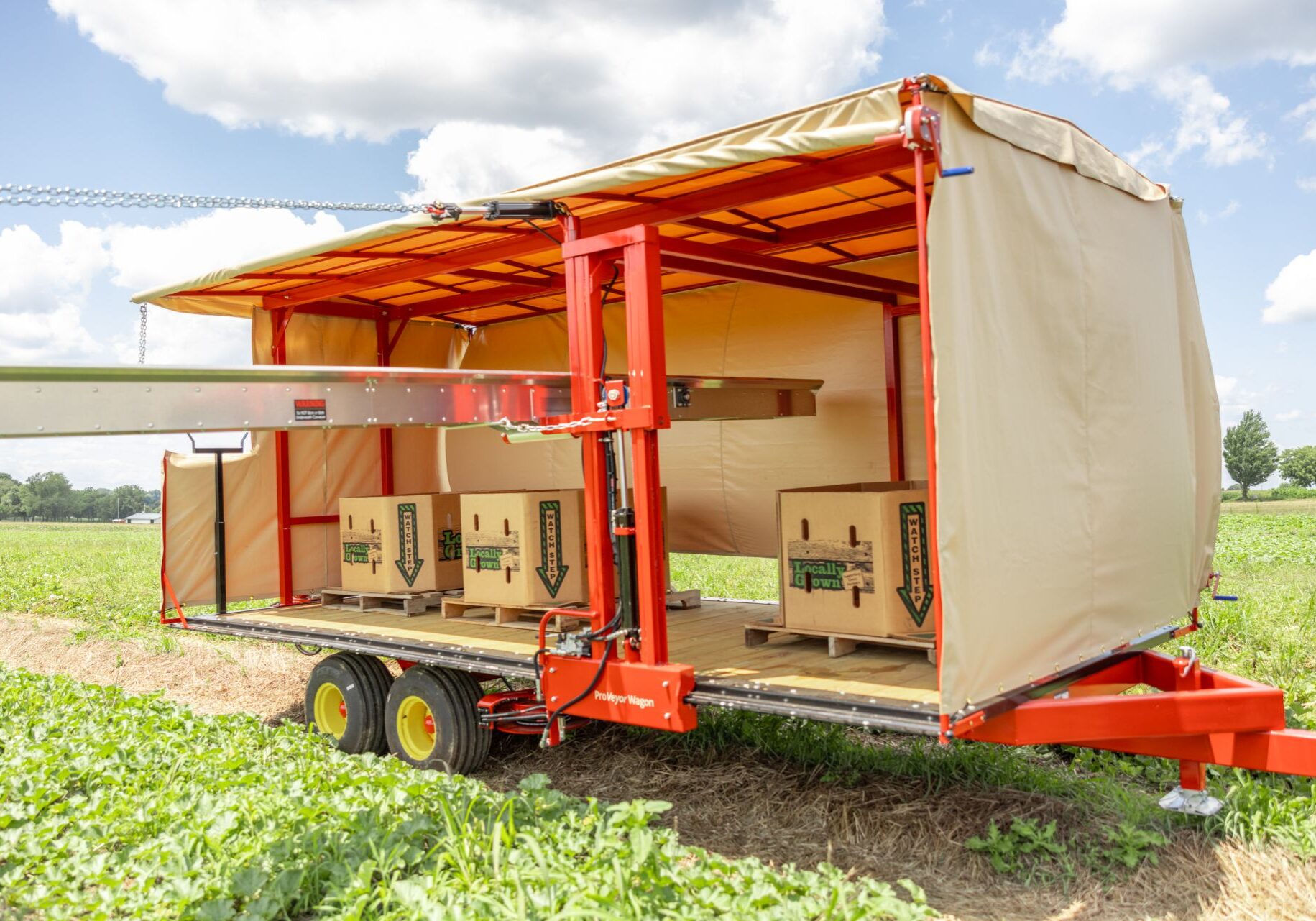 12 x 26 10-ply low-profile tires
Tandem axle for 8-ton gear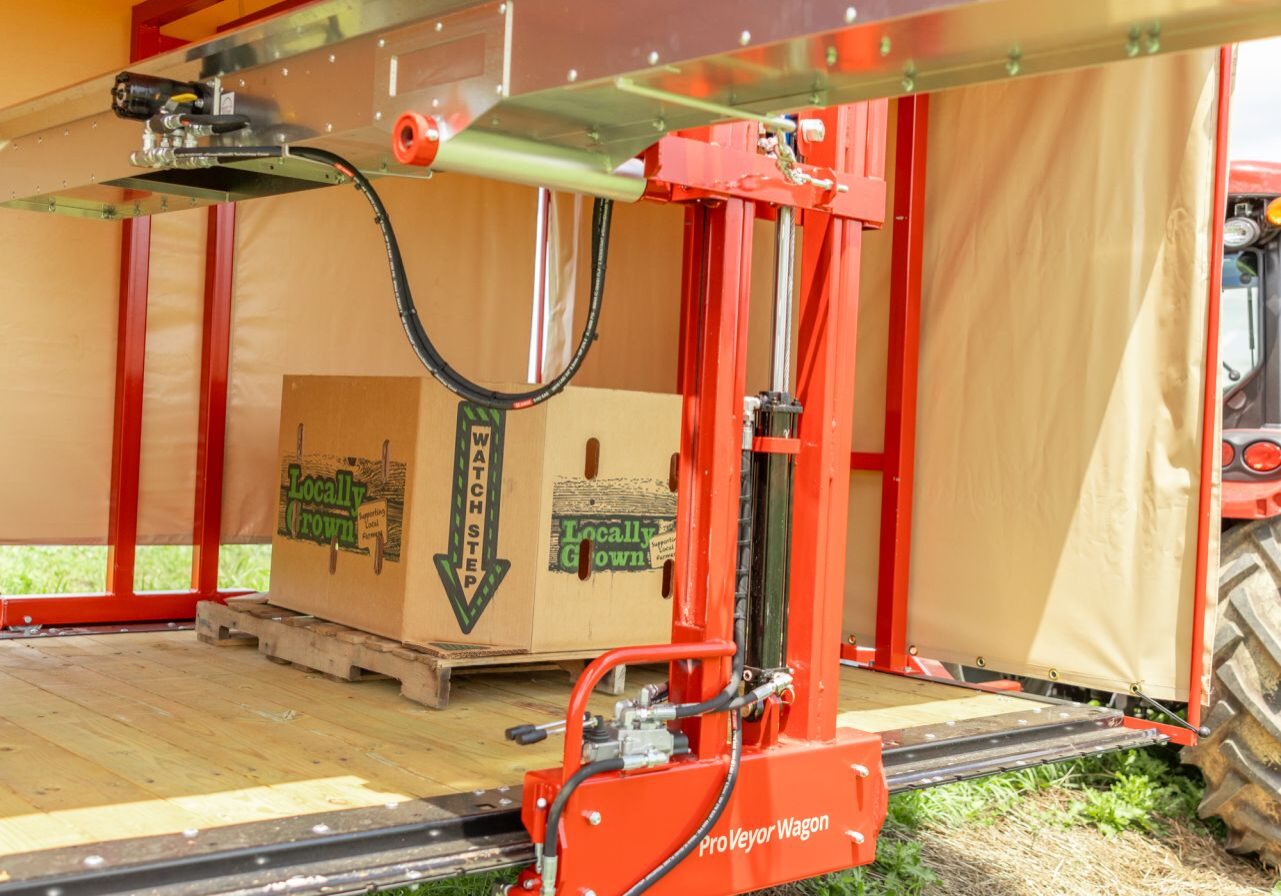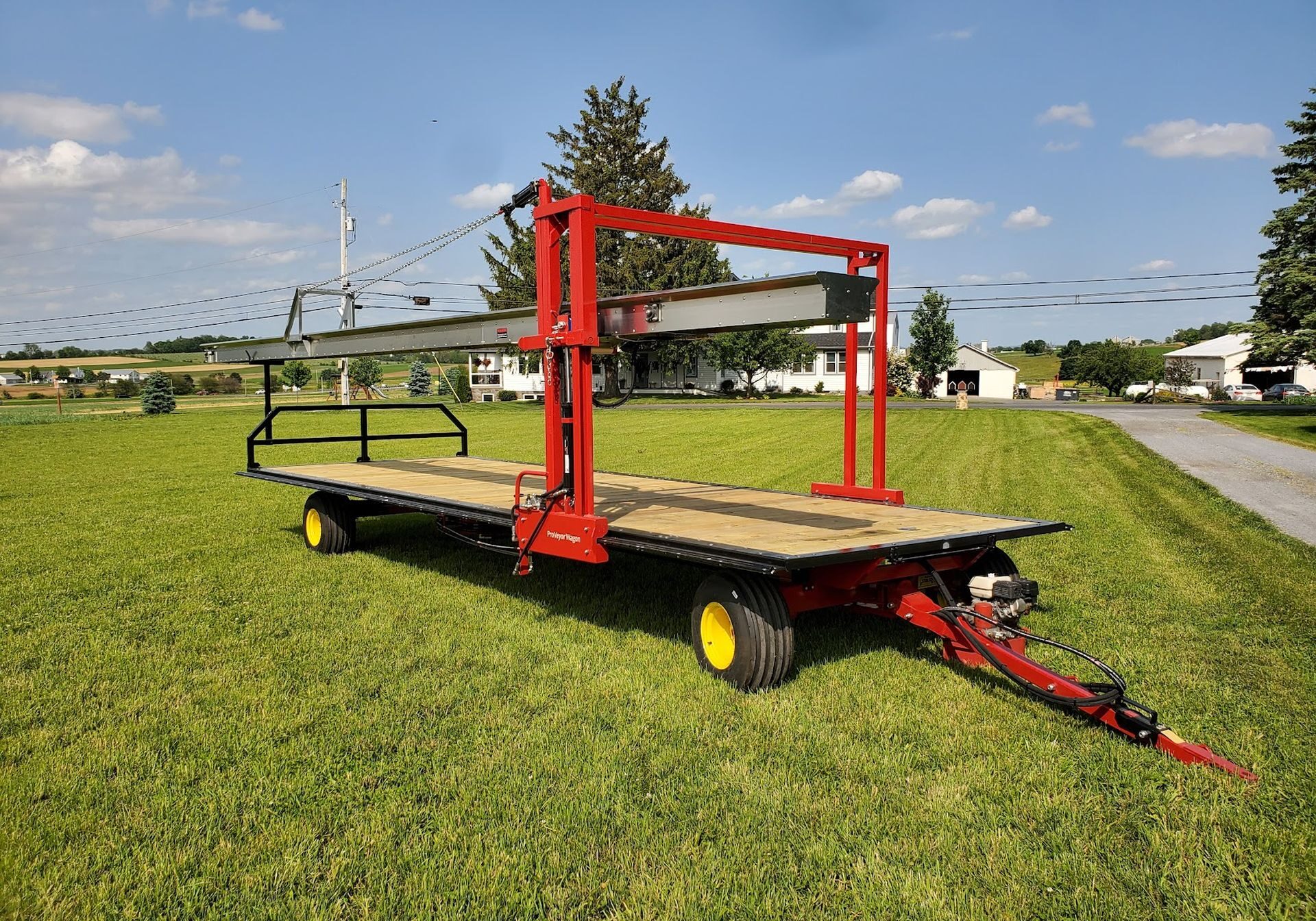 Available in 18, 24, or 30 ft. sizes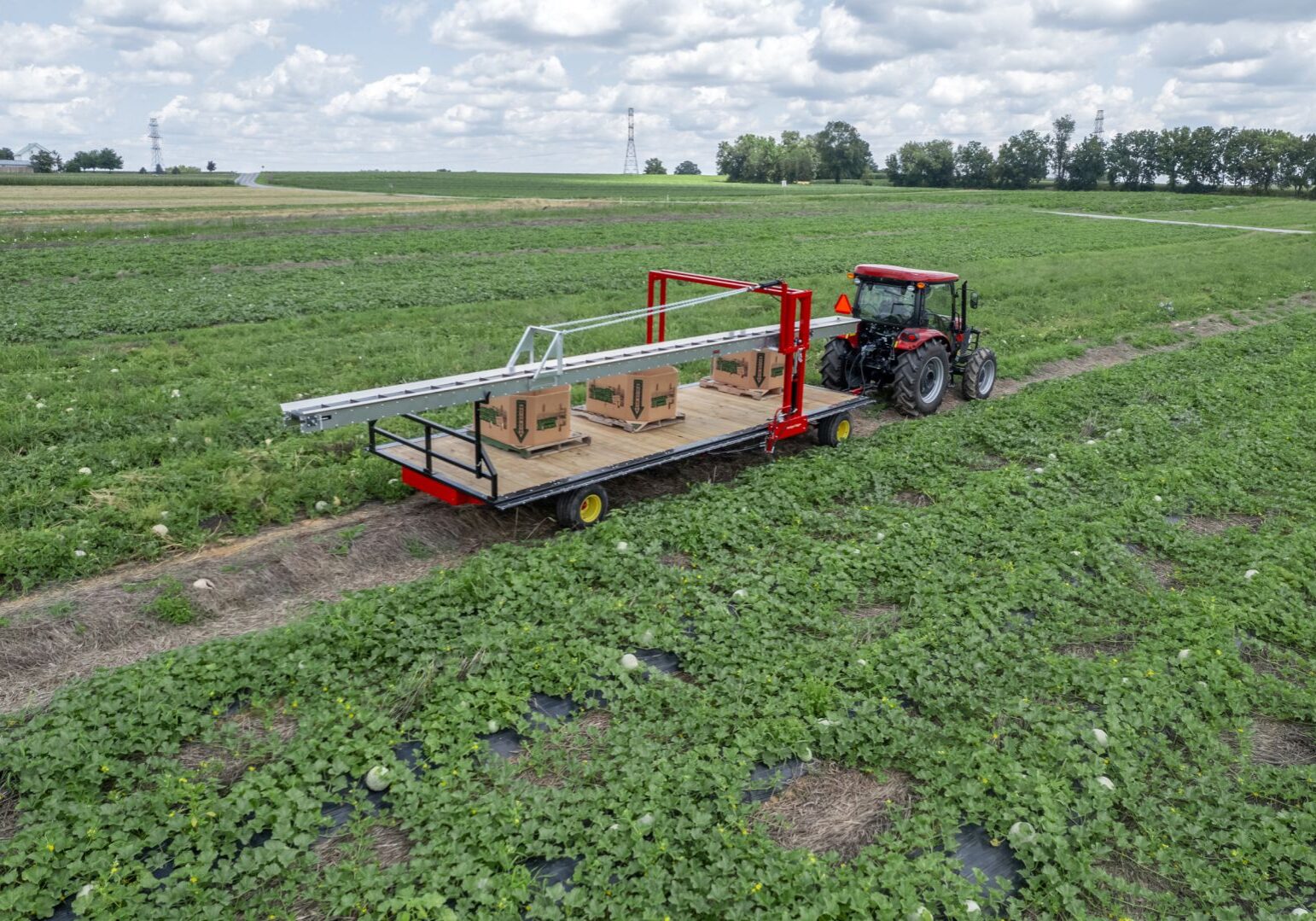 8-ton Stoltzfus wagon gear
Adjustable conveyor height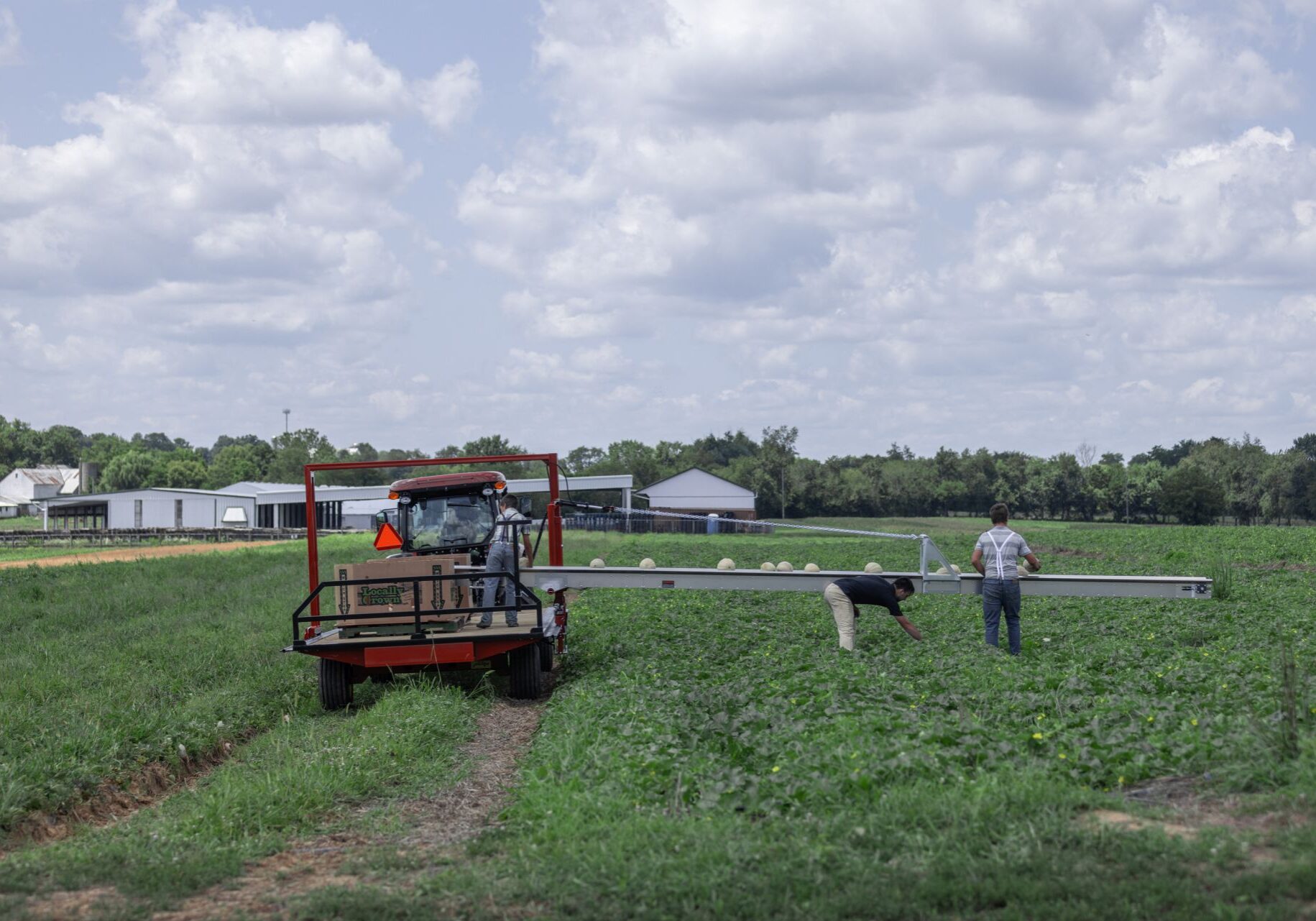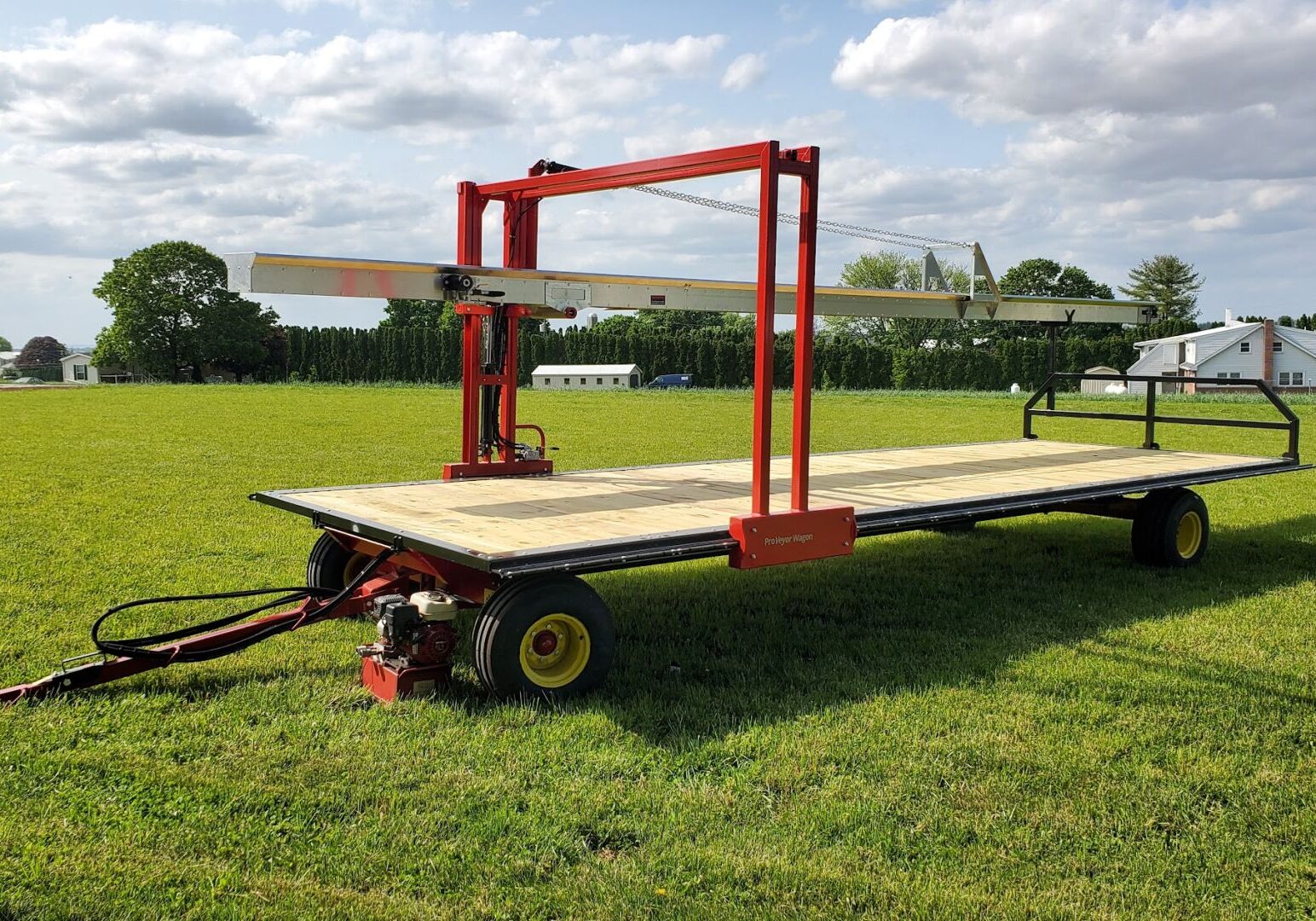 12 x 26 10-ply low-profile tires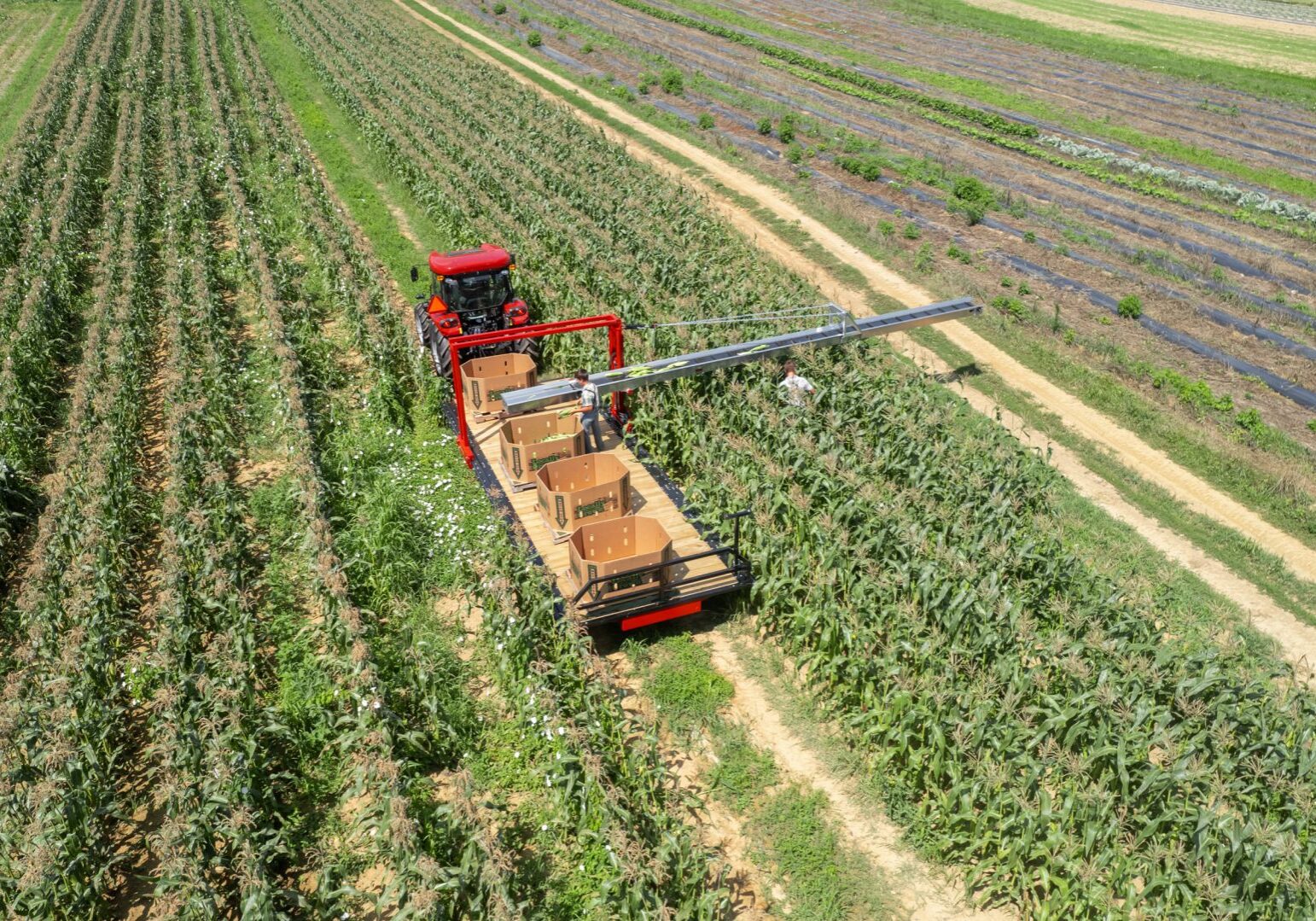 Adjustable conveyer from 14" - 40" from wagon bed
Adjustable platform that can hold up to 300 pounds.
Foot controls and steering for hands-free work.
Front-wheel, variable speed, direct-drive motor.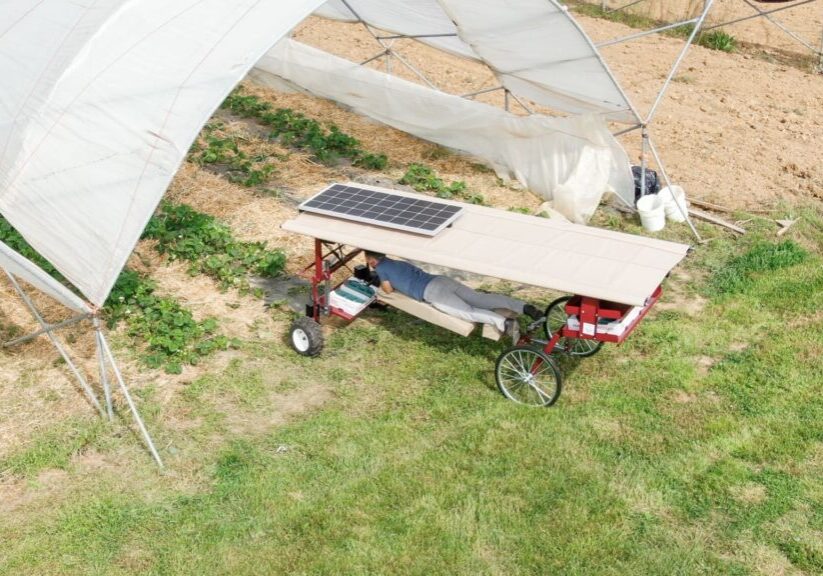 Adjustable-width frame and height for better clearance.
Power steering actuator controlled by the feet.
Battery-powered with a hard solar panel for better charging.
Roll-down sun and weather shades.
Rear storage racks for produce, plant trays, etc.
Agricultural Farming Equipment That Increases Efficiency and Saves You Time
Discover our cutting-edge agricultural farming equipment, meticulously designed to elevate planting, upkeep, and harvesting processes. Ranging from hydraulically propelled harvest wagons to battery and solar-driven picking aids, our resilient solutions ensure enduring performance. Revolutionize your approach to harvesting strawberries, melons, pumpkins, and squash.
Studies conducted by the USDA expose the labor-intensive and expensive aspects of the American fruit and vegetable industry, where labor expenses account for nearly half of production costs. At Harvest Pro Mfg., we understand the hurdles encountered by small and medium-sized farms, especially concerning labor costs. Our commitment revolves around developing inventive farming equipment for vegetables and produce, aiming to elevate productivity and the overall well-being of farmers, leading to maximized returns. Explore the option of investing in our equipment, including the ProVeyor conveyor wagon or the RoHand II harvesting assistant, as a strategic move to curtail labor expenses, amplify operational efficiency, and escalate production levels.
Agricultural farming is a demanding and labor-intensive industry that requires precision, efficiency, and hard work. The right equipment plays a crucial role in alleviating the challenges faced by farmers, offering not only time and cost savings but also reducing physical stress on their bodies.
One of the primary advantages of utilizing advanced agricultural equipment is the significant time savings it provides. Traditional farming methods often involve manual labor, which can be time-consuming and physically taxing. Modern equipment, such as tractors, plows, and harvesters, streamlines various processes, allowing farmers to cover larger areas in less time. This efficiency is particularly beneficial during crucial phases of farming, such as planting and harvesting seasons, where timely actions can directly impact the yield.
Time saved through the use of efficient equipment translates directly into cost savings for farmers. With the ability to accomplish tasks more quickly and accurately, farmers can optimize their resources and reduce operational expenses. This is especially crucial for small and medium-sized farms operating on tight budgets. Investing in the right equipment is an investment in long-term financial sustainability, as it enhances productivity and contributes to a more profitable farming operation.
Moreover, the right agricultural equipment contributes to the well-being of farmers by minimizing physical stress and strain. Traditional farming methods often involve repetitive and strenuous tasks that can take a toll on the body over time. Modern machinery, equipped with ergonomic designs and advanced technology, helps mitigate the physical impact on farmers. For instance, the introduction of hydraulic systems in equipment like harvesters and loaders reduces the manual effort required, protecting farmers from musculoskeletal injuries and long-term physical strain.
In conclusion, the integration of the right agricultural equipment is a transformative factor for farmers, providing invaluable time and cost savings while promoting the well-being of those working the land. As technology continues to advance, the agriculture industry will see further improvements in equipment design, ultimately enhancing the efficiency, profitability, and sustainability of farming practices.
We offer a variety of equipment for produce farmers, strawberry farmers, poultry farms, and much more!