Harvesting sweet corn has never been easier
Harvesting sweet corn has never been easier
We all know that harvesting sweet corn can be time-consuming and back-breaking. Bending over, cutting, and then carrying the corn to the wagon takes a lot of time.
Our hydraulic-powered conveyor wagon or trailer options speed up your harvesting and save your back.
Workers can walk along in the field and place the crop in the conveyor to be easily transported to the packer.
Available in 18, 24, or 30 ft. sizes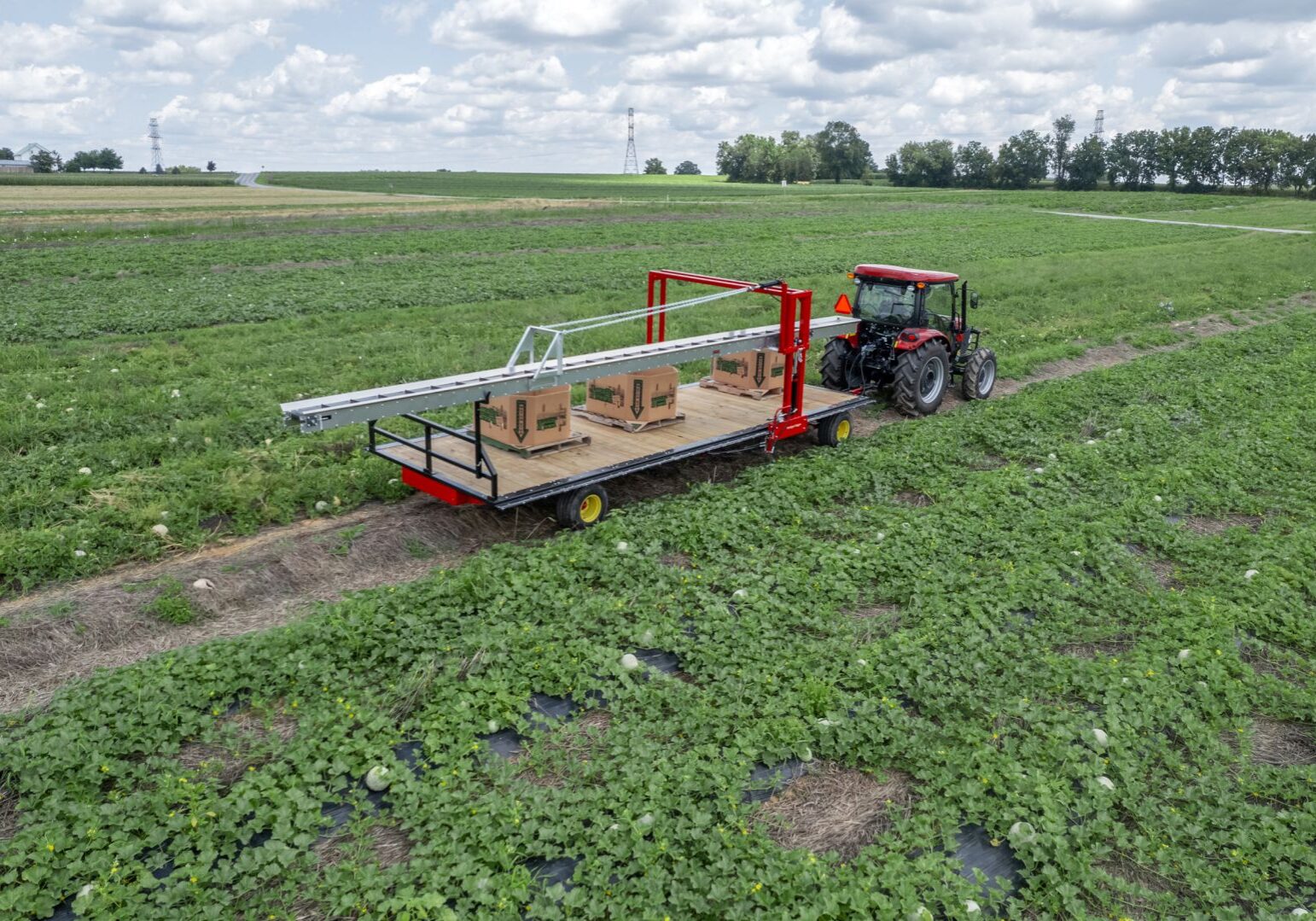 8-ton Stoltzfus wagon gear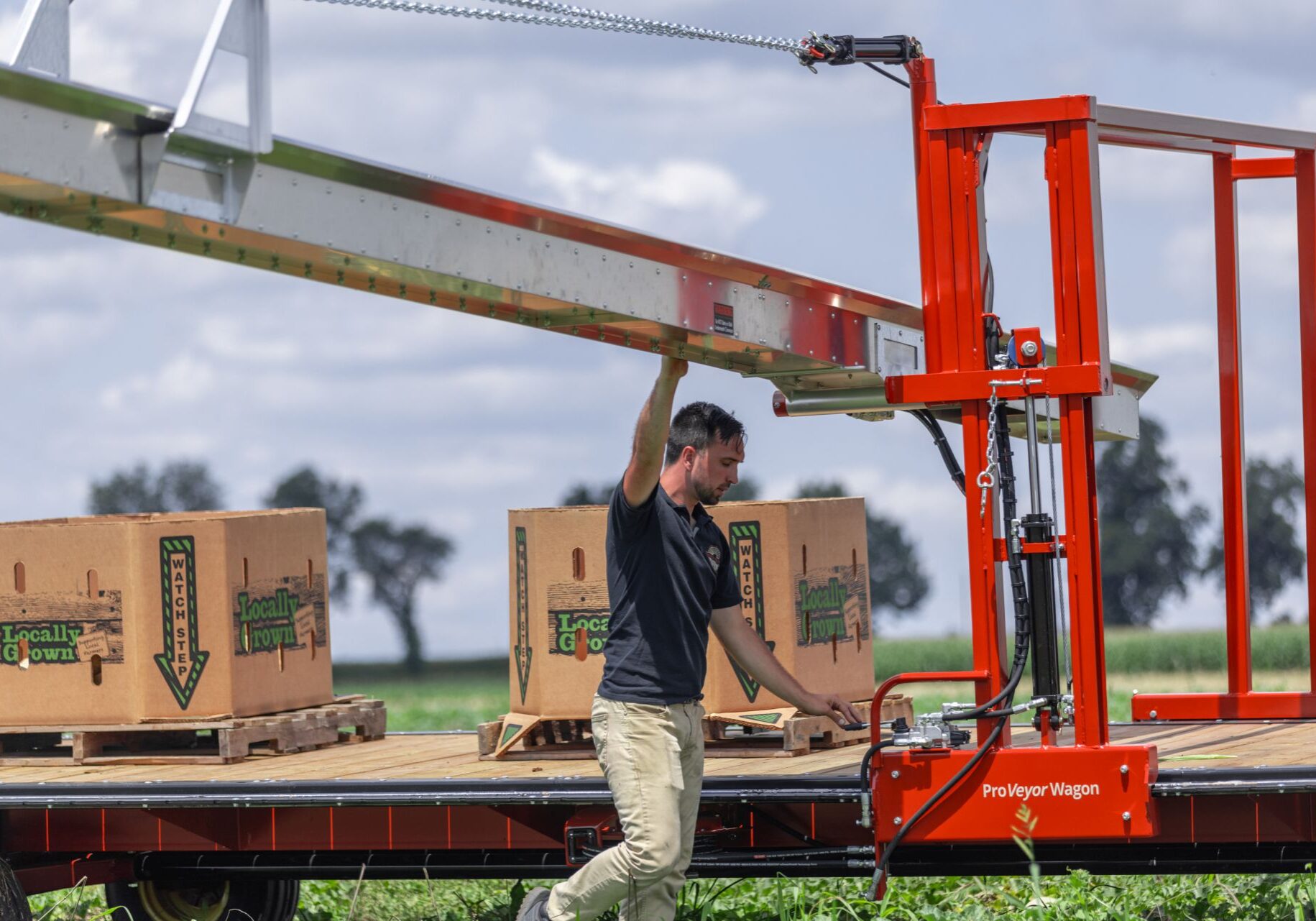 Adjustable conveyor height
12 x 26 10-ply low-profile tires
Adjustable conveyer from 14" - 40" from wagon bed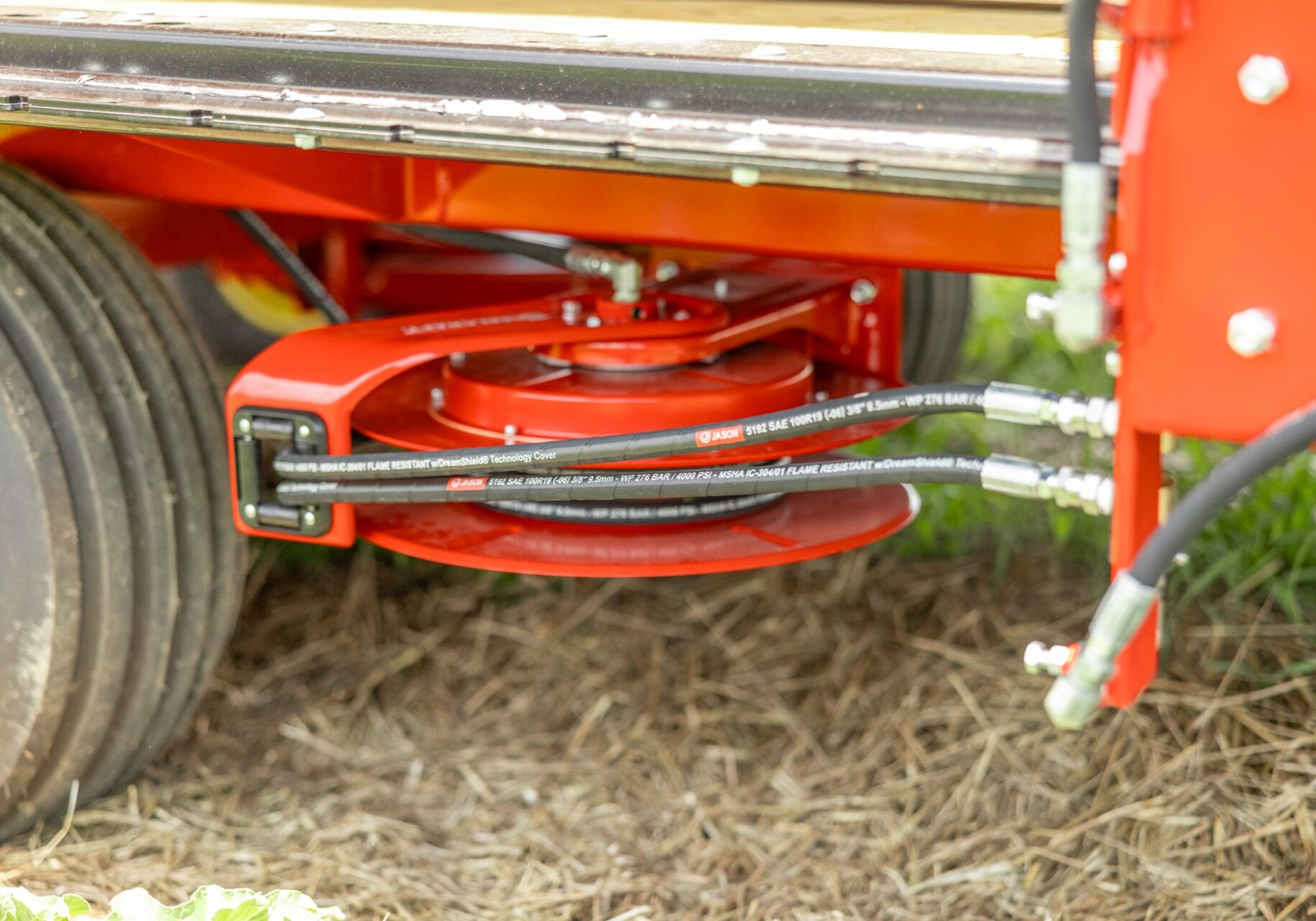 Available in 18 or 24 foot lengths
8-ton Stoltzfus wagon gear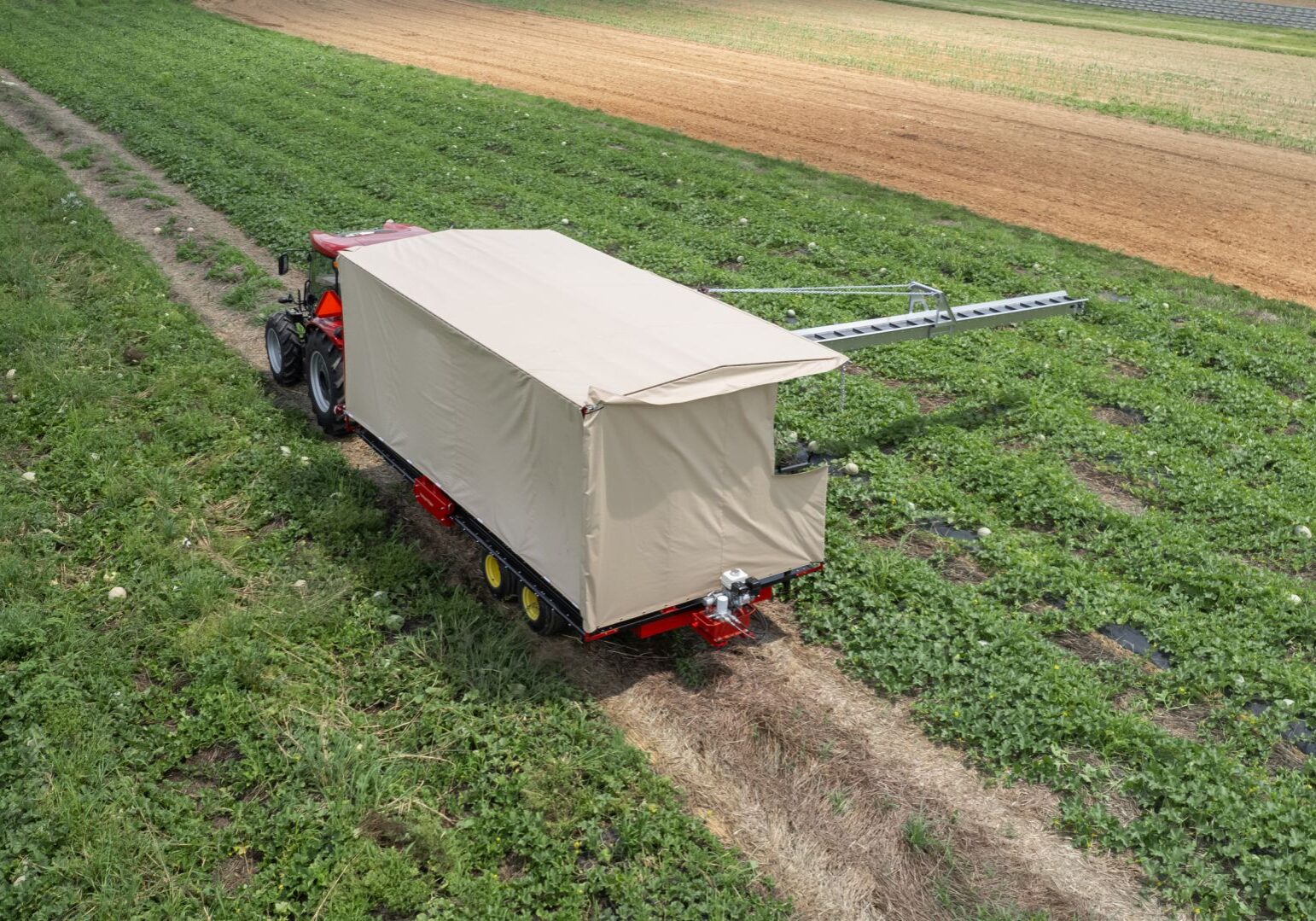 Optional metal sides or canvas color
Adjustable conveyor height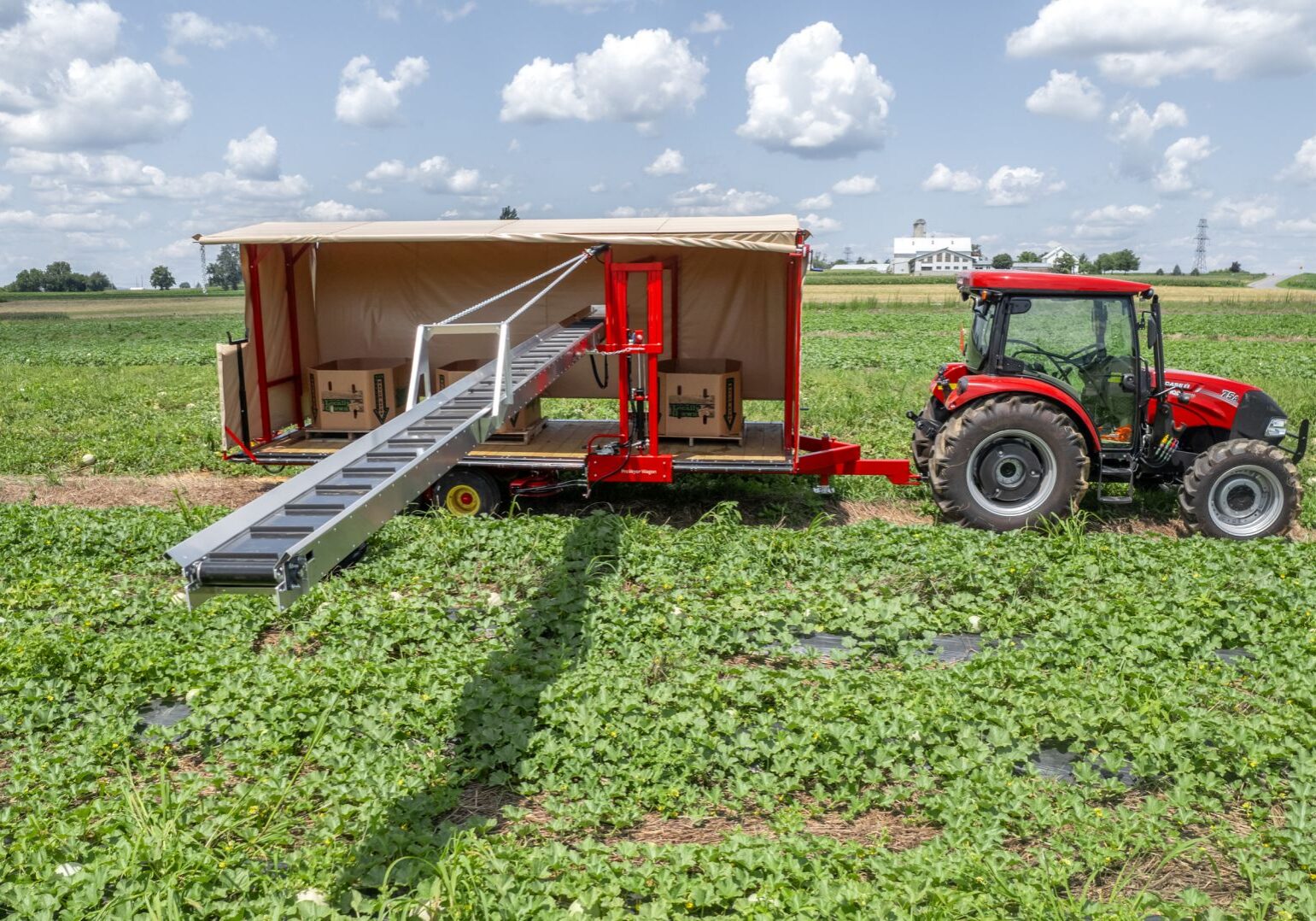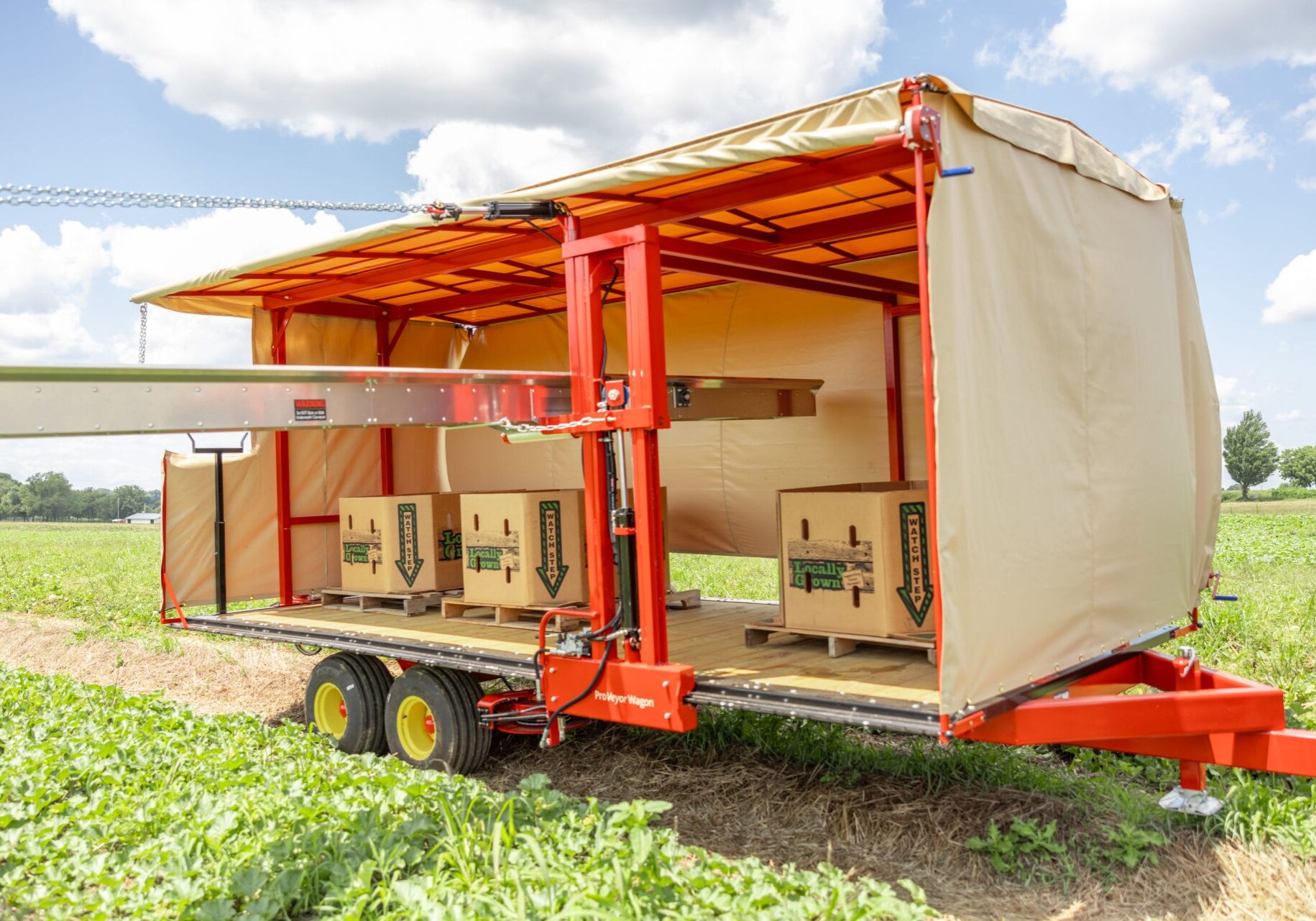 12 x 26 10-ply low-profile tires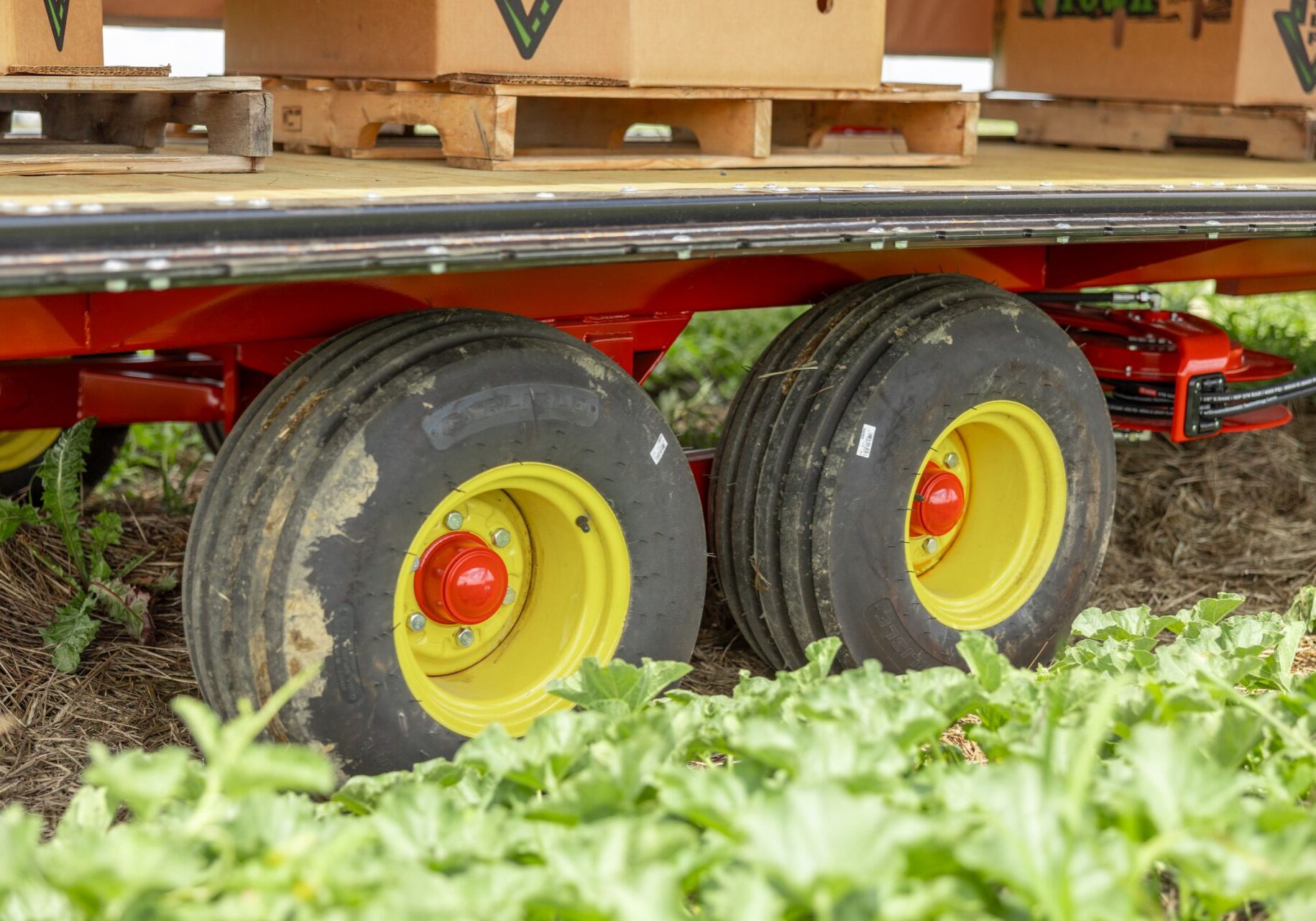 Tandem axle for 8-ton gear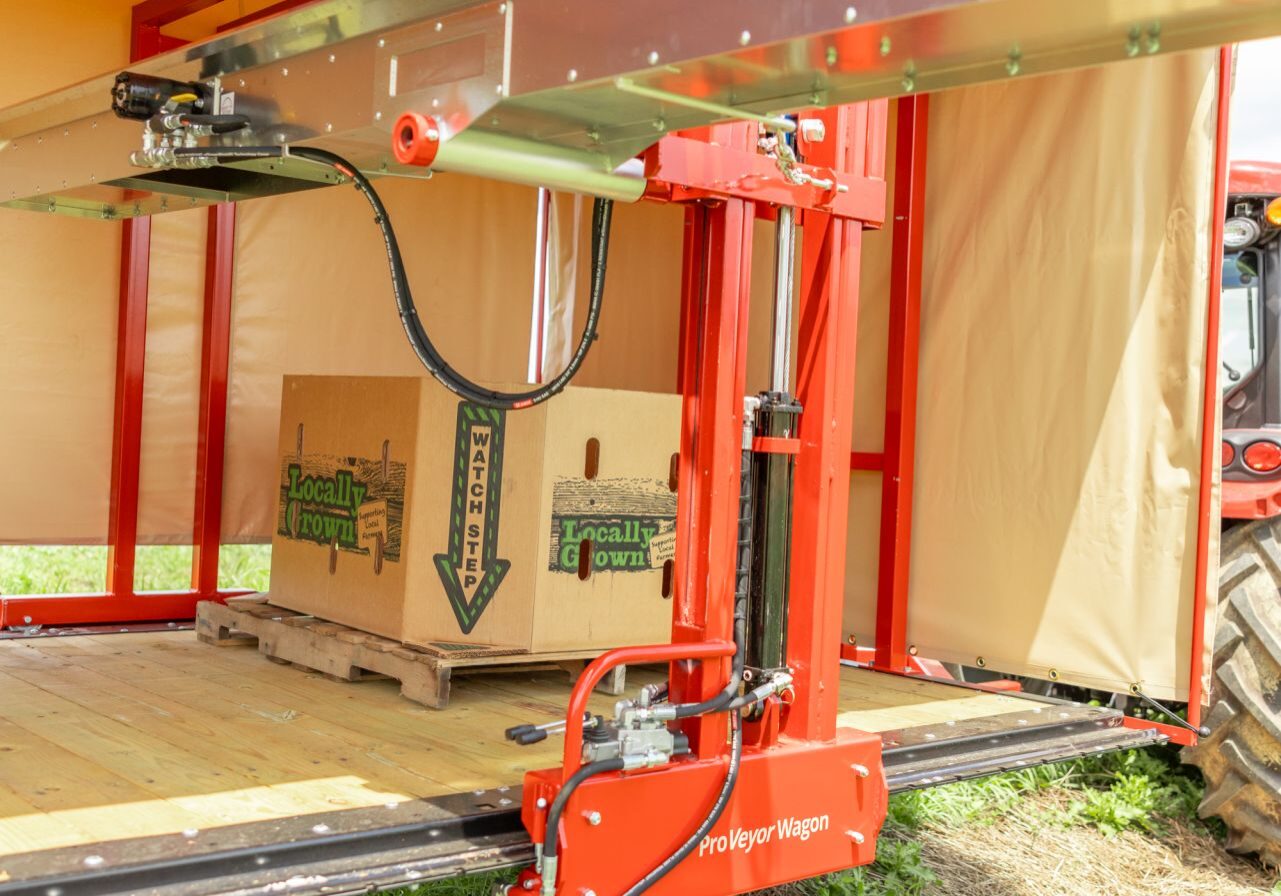 Here's What Others Have To Say About Our Sweet Corn Picker
"We have used this wagon for 2 seasons, we packed over 4000 bins and cannot imagine harvest season without this valuable and time saving piece of equipment!! No issues, it just simply works day after day. Thanks so much for designing and building the proveyer wagon."
Usable for more than just sweet corn...
Our ProVeyor harvesting machinery works for a variety of produce. It's adjustable clearance and design makes it ideal for a range of applications for fruit and vegetable growers, including:
Sweet corn
Melons
Pumpkins
Squash
Broccoli
Cauliflower
Cabbage
And more!
We Make A More Efficient Sweet Corn Harvest Simple
Tell us about your needs and goals.
We help find the solution that's right for you.
We provide a quote with purchasing and shipping details.
Purchase your machinery and revolutionize your operation!
Why Work With Harvest Pro Mfg?
With over 3 generations of experience in the manufacturing and produce industries, Harvest Pro Mfg has the experience and ingenuity to take your operation to the next level!
A Sweet Corn Picker That Eases the Lives of Hard-Working Farmers
Our sweet corn picker, an indispensable addition to your produce farm's harvest arsenal, addresses the challenges of harvesting not just corn, but also pumpkins, cauliflower, broccoli, lettuce, squash, melons, and similar vegetables. Recognizing the time-consuming and physically taxing nature of traditional harvesting methods involving repetitive bending, cutting, and carrying, we present our hydraulic-powered conveyor wagons to revolutionize your harvesting process and alleviate the physical strain.
Meticulously crafted to withstand the rugged demands of farming, the corn picker features robust elements. It incorporates an 8-ton Stoltzfus gear for handling heavy towing loads, durable 2x8 treated flooring, and 12 x 26 10-ply tires for extended usage. The addition of a spring-loaded hose reel ensures the organization of hydraulic hoses during adjustments to the conveyor position. Powered by the tractor's hydraulic system, and for horse-drawn wagons, a hydraulic unit can be seamlessly installed. Wagon lengths exceeding 24 feet benefit from the recommended rear hydraulic steering system. Embrace the efficiency and physical well-being offered by our advanced sweet corn picker, transforming your harvesting experience with innovation and durability.
The sweet corn picker is a customized harvest conveyor wagon, featuring a hydraulic conveyor extending over the crops. Adjustable from 14" to 40", this sweet corn picker boasts a 30-foot conveyor with slats every 12 inches.
Farmworkers skillfully operate harvest tools, loading sweet corn, cauliflower, melons, cantaloupe, squash, lettuce, broccoli, and more onto the conveyor for effortless transport to the packer. The conveyor's height can be precisely adjusted with the hydraulic lift, accommodating the positions of sweet corn pickers. Adapting to the evolving harvest, pickers effortlessly modify the conveyor forward or backward as bins fill up. Upon completing the harvest or when wagon bins are full, the conveyor conveniently stows, enabling the wagon to be towed back to the farm. The sweet corn picker, featuring state-of-the-art harvest equipment, optimizes the sweet corn harvesting process, ensuring adaptability and efficiency for a diverse range of crops.
We offer a variety of equipment for produce farmers, strawberry farmers, poultry farms, and much more!