Enhance productivity, reduce time and labor
Cutting-Edge Vegetable & Produce Farming Equipment
Enhance productivity, reduce time and labor
Cutting-Edge Vegetable & Produce Farming Equipment
We Make Efficiency Simple For Your Vegetable & Produce Farming Operation
Tell us about your needs and goals.
We help find the solution that's right for you.
We provide a quote with purchasing and shipping details.
Purchase your machinery and revolutionize your operation!
Why Work With Harvest Pro Mfg?
With over 3 generations of experience in the manufacturing and produce industries, Harvest Pro Mfg has the experience and ingenuity to take your operation to the next level!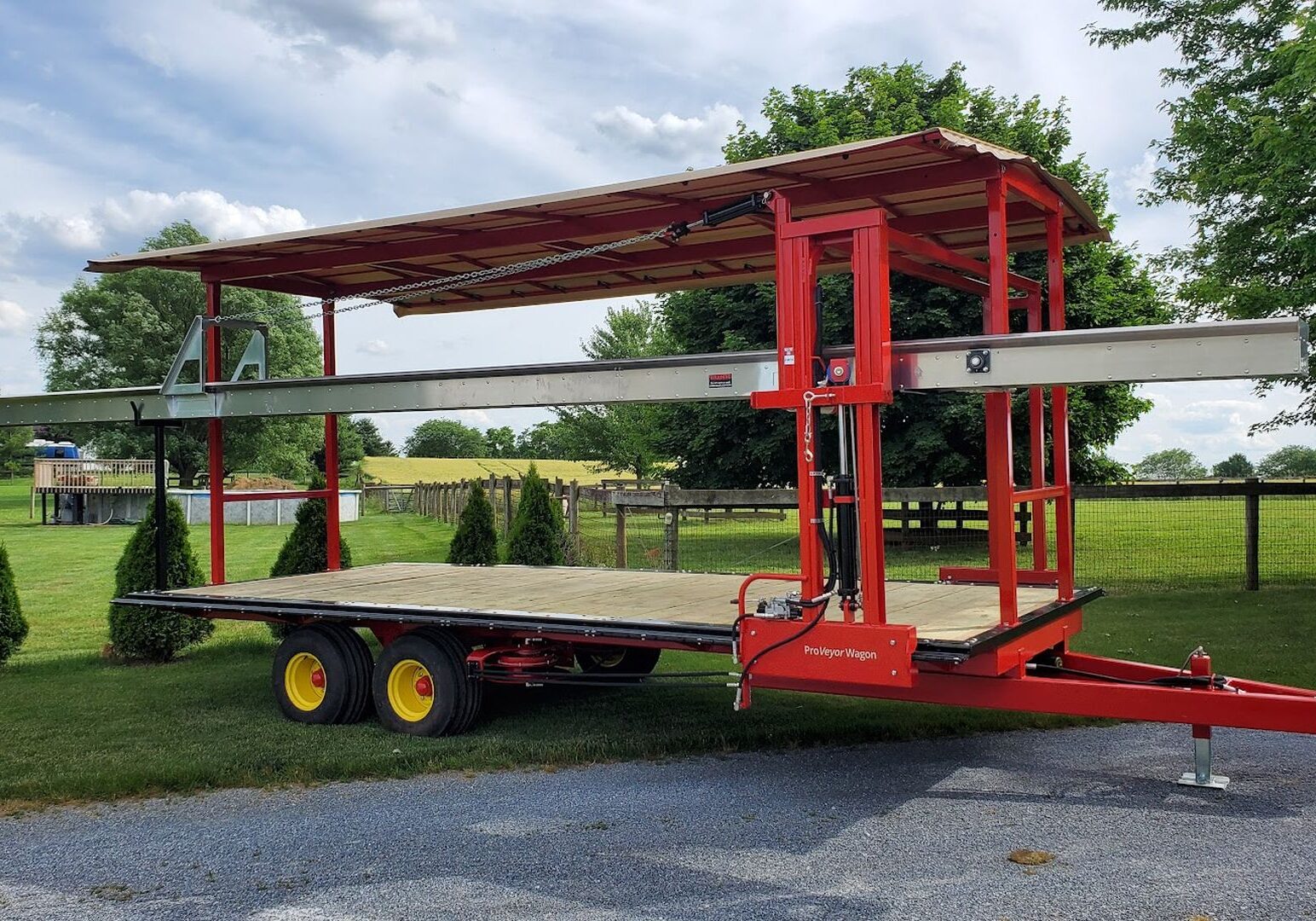 Available in 18 or 24 foot lengths
8-ton Stoltzfus wagon gear
Optional metal sides or canvas color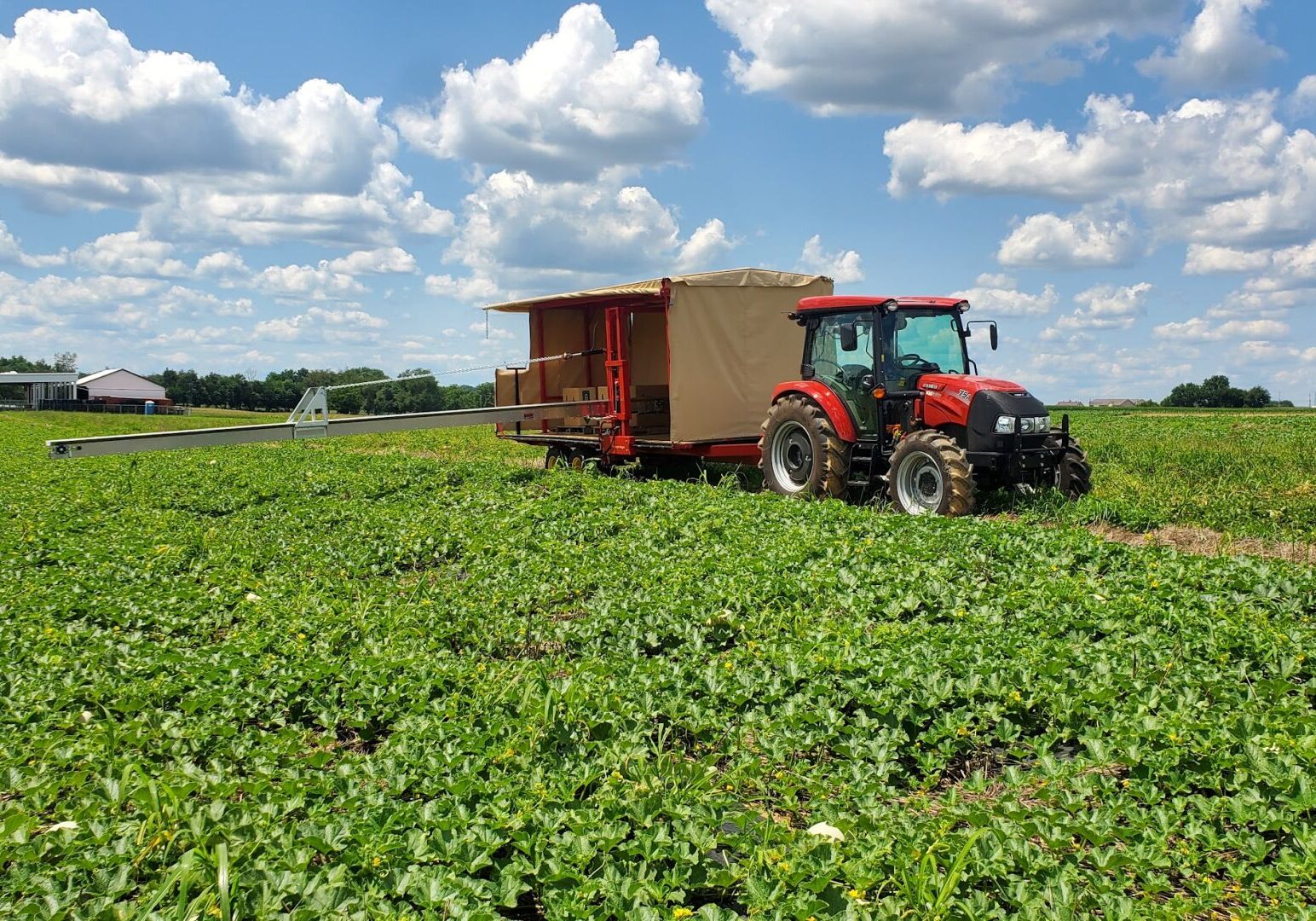 Adjustable conveyor height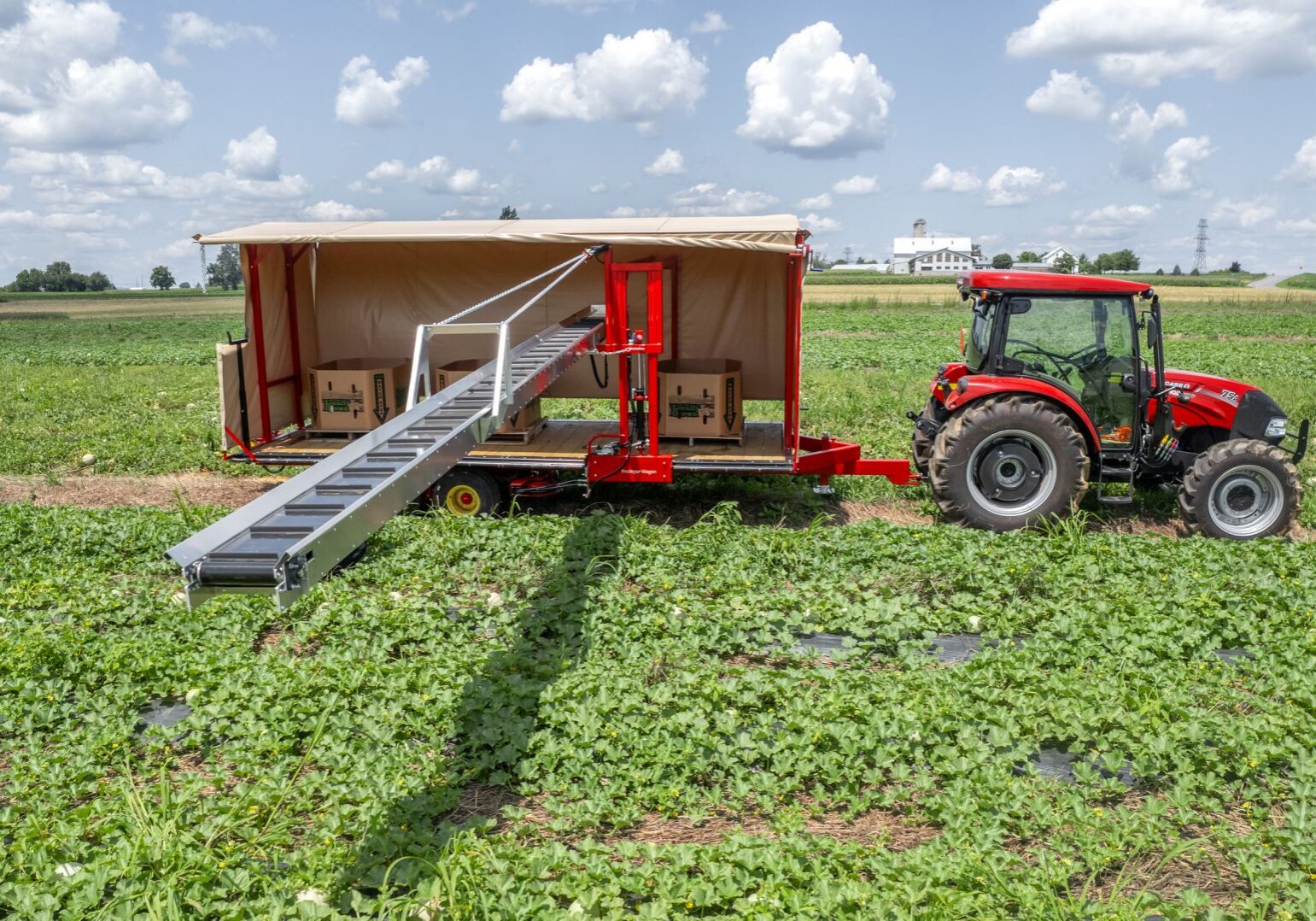 12 x 26 10-ply low-profile tires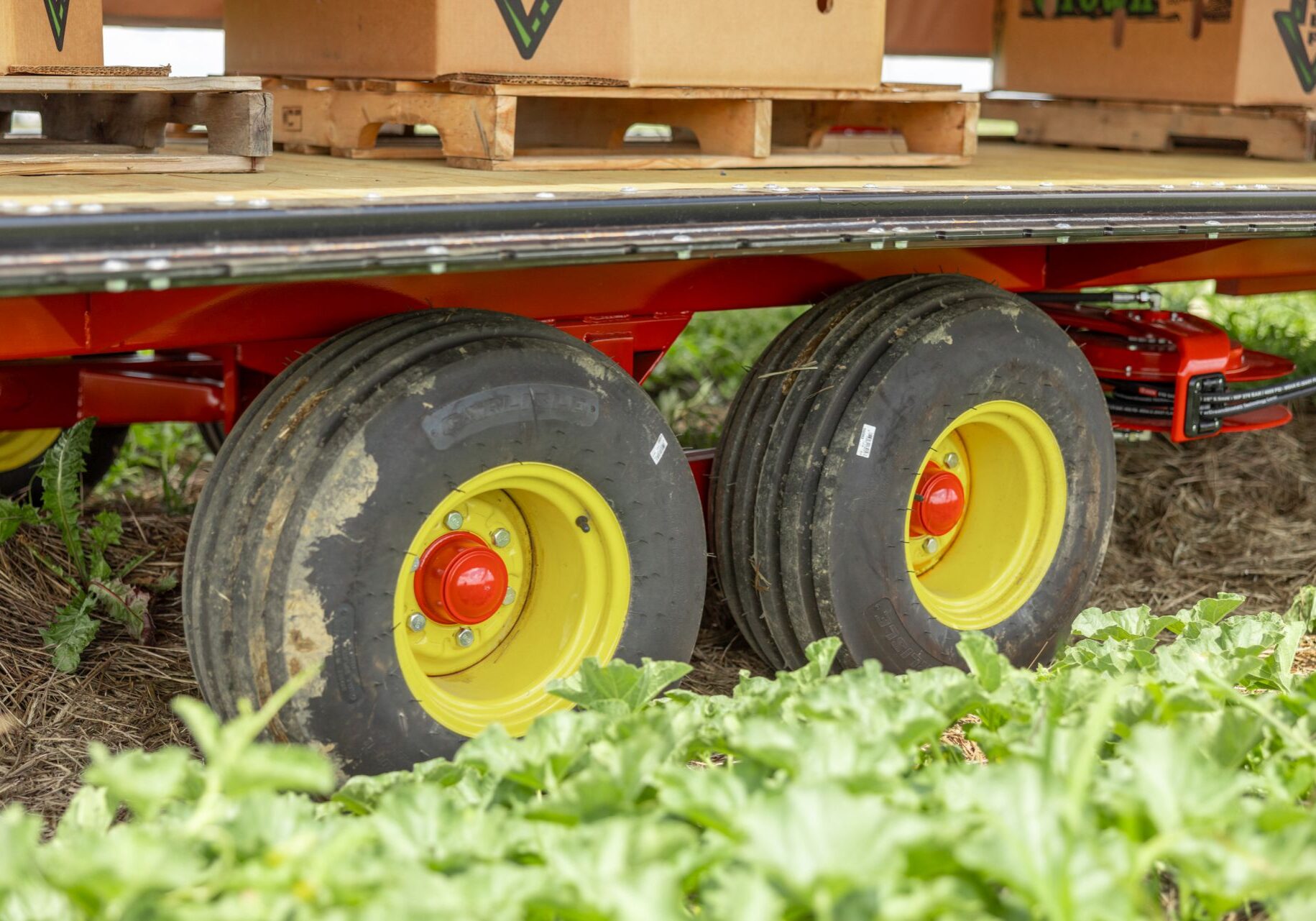 Tandem axle for 8-ton gear
Available in 18, 24, or 30 ft. sizes
8-ton Stoltzfus wagon gear
Adjustable conveyor height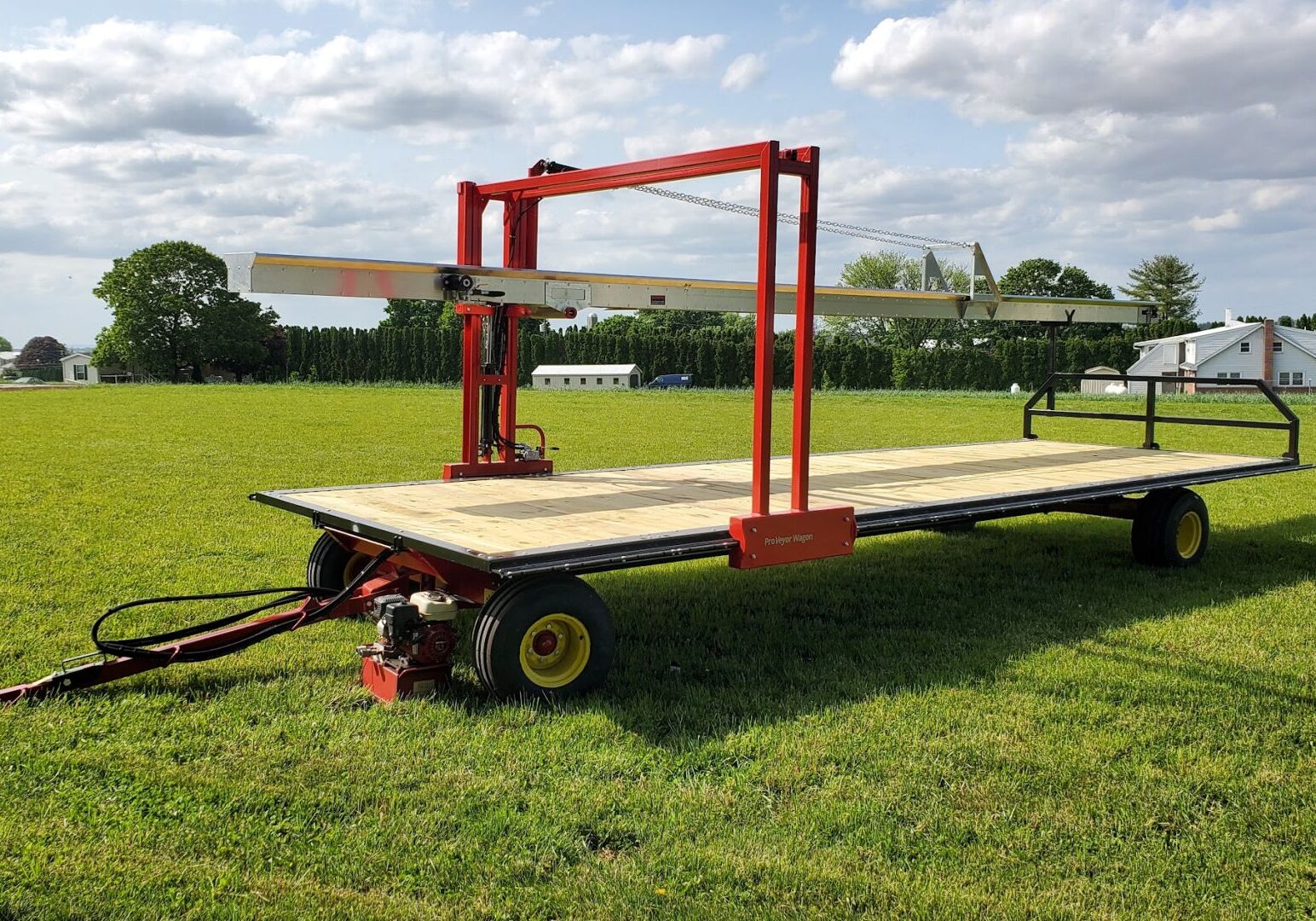 12 x 26 10-ply low-profile tires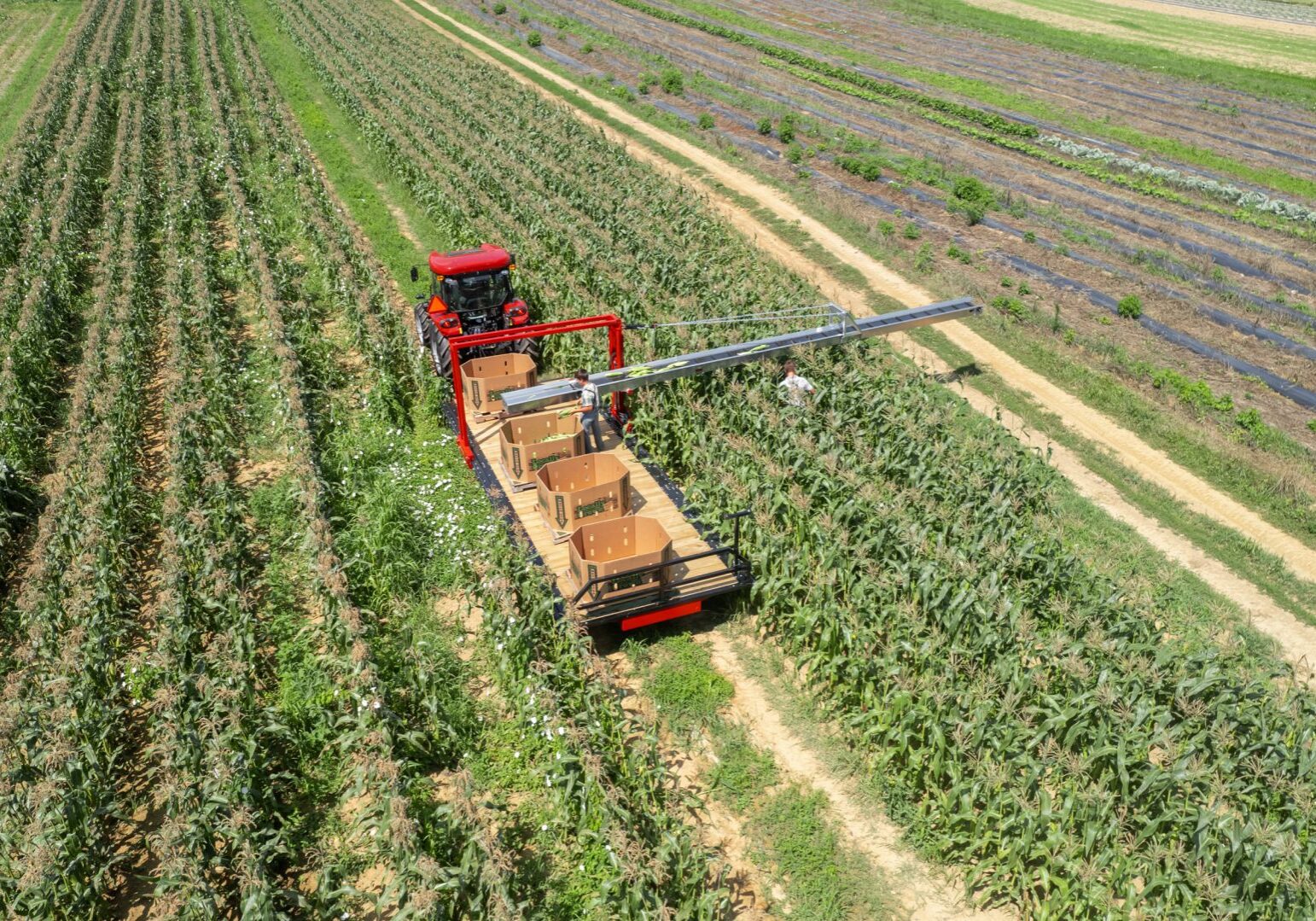 Adjustable conveyer from 14" - 40" from wagon bed
Adjustable platform that can hold up to 300 pounds.
Foot controls and steering for hands-free work.
Front-wheel, variable speed, direct-drive motor.
Adjustable-width frame and height for better clearance.
Power steering actuator controlled by the feet.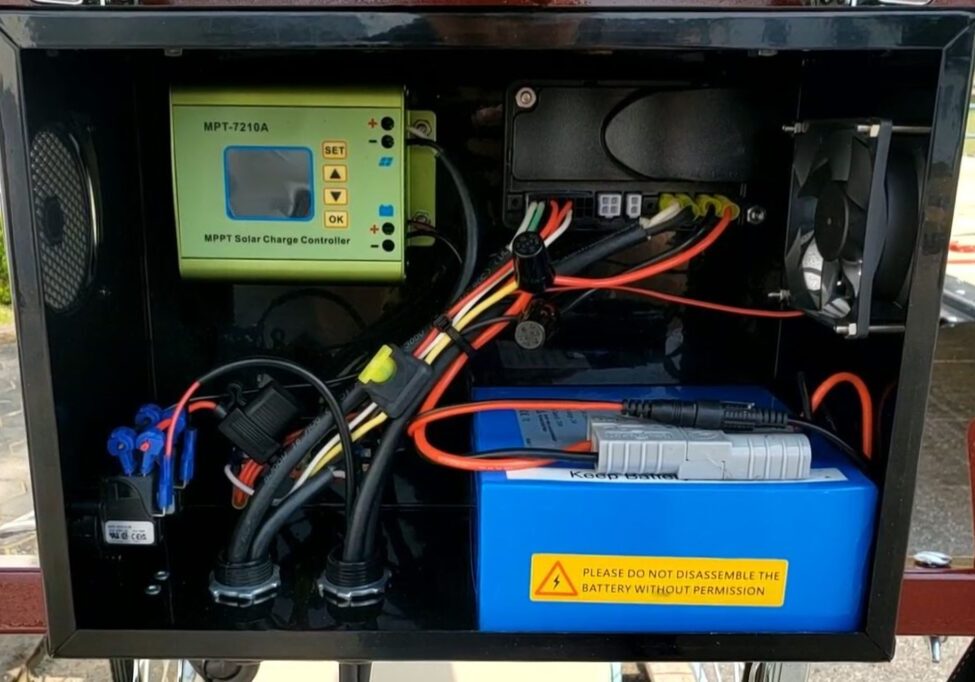 Battery-powered with a hard solar panel for better charging.
Roll-down sun and weather shades.
Rear storage racks for produce, plant trays, etc.
Premium Vegetable and Produce Farming Equipment
Explore our innovative vegetable and produce farming equipment, crafted to enhance planting, maintenance, and harvesting. From hydraulic-driven harvest wagons to battery and solar-powered picking assistants, our durable solutions guarantee years of reliable service. Transform the way you harvest strawberries, melons, pumpkins, and squash.
USDA studies reveal the labor-intensive and costly nature of the US fruit and vegetable industry, with labor constituting nearly half of production expenses. Harvest Pro Mfg. comprehends the challenges faced by small and medium-sized farms, particularly in labor costs. Our focus is on creating innovative vegetable and produce farming equipment to enhance productivity and well-being, ultimately maximizing returns. Consider investing in our equipment, such as the ProVeyor conveyor wagon or the RoHand II harvesting assistant, to reduce labor costs, enhance efficiency, and boost production.
Efficient produce farming equipment stands as a linchpin in the quest to minimize labor costs and elevate overall operational efficiency in the agricultural sector. The traditional methods of manual labor-intensive farming are gradually giving way to modern, technologically advanced equipment designed to streamline processes and reduce reliance on a large workforce.
One significant way in which efficient produce farming equipment trims labor costs is through automation. Machines equipped with cutting-edge technology can perform tasks that were traditionally done by hand, such as planting, harvesting, and sorting. For instance, automated planting systems can precisely place seeds at optimal intervals, eliminating the need for manual labor and significantly expediting the planting process.
Harvesting, a labor-intensive phase in produce farming, is revolutionized by the deployment of machinery like automated harvesters. These devices can efficiently pick fruits or vegetables, often with higher precision and speed than human labor. By automating the harvest, farmers reduce the reliance on seasonal manual labor, which is both cost-effective and helps overcome challenges related to labor shortages during peak seasons.
Furthermore, efficient equipment minimizes the need for repetitive and physically demanding tasks. Technologies like conveyor systems and robotic arms in packing facilities can handle the sorting and packing of produce with precision. This not only accelerates the process but also alleviates the physical strain on farm workers, contributing to a healthier and more sustainable work environment.
Investing in efficient produce farming equipment is an investment in long-term cost reduction. While the initial capital outlay may seem significant, the returns in terms of decreased labor costs and increased productivity quickly become evident. In essence, the adoption of advanced farming equipment not only streamlines operations but also ensures a more economically viable and sustainable future for the produce farming industry.
We offer a variety of equipment for produce farmers, strawberry farmers, poultry farms, and much more!